Choosing your vendors is one of the most important aspects of planning any event.
Catering is certainly one of the more involved processes throughout event planning, so I have listed some insights below that help you determine if you have chosen the right caterer.
You Know You Made the Right Choice When…
You are contacted within 24 hours of your initial inquiry with a warm, inviting phone call or email with information about the company explaining the process and instructions on how to get started.
You are asked about what is most important to you on your special day regarding catering and food, and how your needs can best be met. What is your love story? What are your concerns or stress factors in the decision process? What are your budget parameters?
You receive detailed, easy to understand, clearly stated pricing and service descriptions on all proposals, contracts, invoices and correspondence. You should always be able to reach your Sales Manager and get a response the same day either by email or phone. Although the company may be balancing many events at once, you are important and should be a priority. A good Sales Manager takes all the time needed especially at the beginning to get to know you, explain how it all works and should be available for any questions along the way.
Follow up is key. You will be bombarded with a lot of correspondence from many vendors. When you receive a follow up from your catering Sales Manager, that is a good thing! We are not trying to pressure you into a decision. We just want to be available to help since it can be a very overwhelming process!
Once all menus and services are agreed upon and the event is booked, you will hear from your Sales Manager about a month before your event, reminding you of your final details needed, timeline, diagrams, etc. We are here to make the final planning process smooth and stress free. We will often attend the final walk through at the venue a few weeks prior and create a Banquet Event Order that you can share with the venue, and all involved so all the expectations are clearly stated and organized.
The Sales Manager will assure you that your on-site catering team is well briefed on your event and is going to make sure the event is perfect!
Reviews are so important as brides are planning a wedding. You should hear from your Sales Manager after the event to see how it all went and encourage you to leave a review for prospective brides. Referrals are the heartbeat of any business and the power of a past client's experience is crucial to the success of any vendor!
Overall, you should have great rapport with your Catering Sales Manager and know that you are genuinely valued and cared for as a client. It is an honor to be a part of someone's milestone event and that opportunity should be treated with respect, attention to detail, and the utmost in outstanding customer service.
As the Sales Manager for Catering by Mopsie, I am passionate about connecting with my clients in a way that assures them they will be taken care of and not to worry or stress. Leave the details to me and you will have a stress-free, magical day!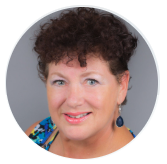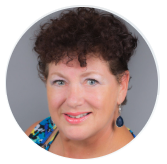 Patty Adams
Sales & Marketing Manager
Catering by Mopsie/Blue Ribbon BBQ
512-992-3120 cell
512-365-8962 office