These are difficult times for us all.  Each day that goes by we see more and more people losing their jobs, losing their ability to visit loved ones, and losing their sleep at night not knowing how they are going to be able to pay rent and put food on the table for loved ones, for an unknown amount of time…
I have a brother living in India with his wife and two young kids.  He has dedicated his life as a Christian missionary. I worry about their physical protection from the virus.  I worry they do not have the medical facilities to get the proper care if they get sick.  I worry they won't be allowed to return to home…for a long time.
I have another brother in Austin.  He and his wife are both nurses.  I worry for them as this virus is increasing each day.  We hear about more and more doctors and nurses getting the virus.  They are selflessly putting their lives at risk every second of the day to help those in need, running out of protective masks and other protective supplies, risking infection to help us all.
I worry about my parents.  They are doing what they can to isolate themselves but this thing is invisible and everywhere and lives on surfaces for days.  I worry about my mom, who is Mopsie, the founder of the company, who worked tirelessly for over 50 years to create wonderful memories for families and friends.  I worry about that one time she forgets to wash her hands after touching something that we would have never considered before today to be possibly deadly.  I worry about my dad who has to wear a breathing machine to stay alive every night.  I worry I won't be able to help them if something happens during this crazy time.
I worry about my wedding partners and everyone in the hospitality industry.  I worry about all the catering companies out there that are not as fortunate as us to be able to financially weather this storm.  I worry about the 60 venues throughout the Austin area that we work have the honor and pleasure to work then on a weekly basis.  Many of whom I've seen their business grow to become some of the top wedding venues in the country.  Will they be able to weather the storm and keep their doors open?
I worry about the wedding cake people, photographers, wedding officiants, floral companies, DJs and other small business owners who count on your business to put a roof over their head and put food on the table for their families.  Are they safe?  Will they be financially able to weather the storm?
I worry about the homeless…  For the last 20 years Catering By Mopsie has donated uneaten food from all of our events to the Angel House.  They feed the homeless in Austin on a daily basis. Will they be able to continue to feed those who have nothing?
It's playing out just like a movie…but it's real.
Over the last few weeks, we have had over 30 clients looking to postpone their weddings, and more will continue to call every day. We are helping them acquire new dates, many are dates you have chosen as well. We will be here for them and happy to move their event to dates we still have available.
This is supposed to be one of the most special and memorable days of your life.  The day that your parents have been thinking about since you were little.  When your mom gets to see how beautiful you look in your wedding dress.  When your dad gets to give you one more kiss on the cheek and smiles at you before he walks you down the aisle.   When mom gets to dance with her son, and for a moment, you both experience your life flashing before your eyes.  You remember all the times she took your sporting events as a kid and that bike you didn't think you were going to get for Christmas, and Santa had it there waiting for you.  When your dad gets to give the toast, and he reminds you about how proud he is of you and the wonderful person you have become.  When you take those wonderful family pictures with big excited smiles that will hanging on your wall for the rest of your life…
You will remember when everyone raises a glass to celebrate what you mean to them and their unequivocal desire for your future success and happiness… but it is just too hard and too dangerous to consider now and for the unknown future.
But I want to remind you.  This is temporary.  We will get through this.  There will be a brighter day again.  When that day comes, we look forward to raising a glass with you and toasting to your happiness and bright future.
We know that money is a huge concern for our clients and potential clients at this time.  If wedding deposits are a burden for you, we want to offer a helping hand.  From now until this season of the unknown has past, we will not require any of our future clients to provide the required 25 percent deposit to hold the date of your event.  Saving you thousands of dollars you might need in the coming weeks and months for food and to pay bills.  We know you need it now more than ever and we want you to have it.  We are fortunate as a company not to need it.  I worry that some companies who ask for a large deposit now may not be here when your big day arrives.  I have seen it happen and it will unfortunately happen again.  We have been a successful company every year, for the last 50 years.  We have enough money in the bank to weather this storm for years if necessary.  All of our bills, including our employees' wages, are fully paid, for years if necessary.
If we get the great honor to cater your BIG DAY, we will collect only $250 to hold your date and you will not have to make any other payments until 3 weeks before your wedding.  This amount, with a signed contract will secure your date and you will be 1 of only 3 events we will cater in a single day.  Our contract does not require you to decide on any particular menu or guest count.  You will have until 3 weeks before your event to finalize your menu and guest count.  In the event you have to postpone your event for any reason, we will gladly move your event date at no additional charge as long as your new date is not fully booked with other clients.
In addition to not collecting the deposit, I am offering up to $2,000 in free food and catering services to anyone who hires us as their future event caterer during this difficult time.  Consider it a wedding gift from my family to yours.  We want to be apart and celebrate your BIG DAY with you!   A great day it will be!  But also keep in mind, the reduced deposit and free food and services only apply to bookings during this significant time of the coronavirus.
I want you to feel free to call/text me directly on my personal cell (469-374-1178) if you have any questions or would like to receive a quote for your event.  You may also email me at bobby@cateringbymopsie.com.
We have a full catering catalog on our website, www.cateringbymopsie.com
We offer over 30 different menus and over 60 different appetizers.  We also offer full bar services, different dinnerware options, linens, tables, and chairs.
I sincerely hope you and your family will remain safe and healthy during this crazy time.  I want you to know that we will get through this.  You will have your Big Day and we hope we have the opportunity to be a part of it.
Until those wedding bells ring…
Your humble servant,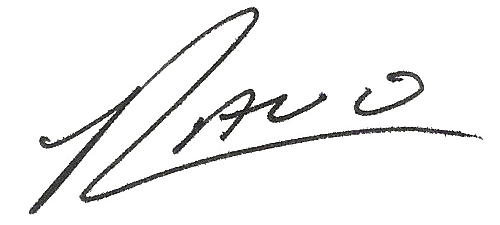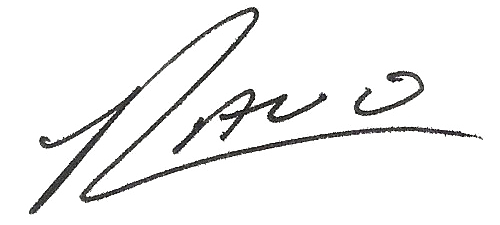 Bobby Cavo
Owner
Catering By Mopsie